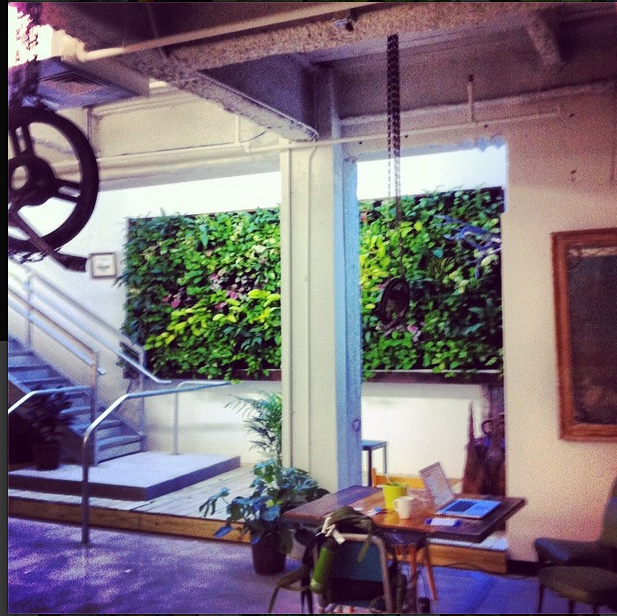 It's funny.  When you have problems with your computer, the first thing that someone asks you when you call tech support is, "Have you rebooted?"
Sometimes life needs a reboot (and sometimes it's a complete wipe of the PRAM and a hard restart).
No matter which you think you may need, there is an amazing clarity that comes with getting rid of everything that doesn't suit you, and starting from scratch.
I guess that's how I ended up in Lakeland, Florida in the basement of the Bank of America building in a place called Catapult. It's a business incubator, a co-working space, and much more.
In my first day, I felt the spirit of entrepreneurship, met some of the uber-creative tenants, and felt in my heart that I'd made the right decision. Whether it's the ultra-strong coffee that Steve the Executive Director made, the Living Wall curated and grown by Sassakala, or the shower hidden down the hall for the days you decided to run or bike in, I think I love it.
The intention at this point? To re-launch Slayter Creative, to build a sense of community through photography, and to develop some tech ideas that have been on the back burner for far too long. The resources are here, the talent is all around, and it's time.
Thanks for reading this, thanks for supporting this, and I look forward to keeping this updated as I move forward.