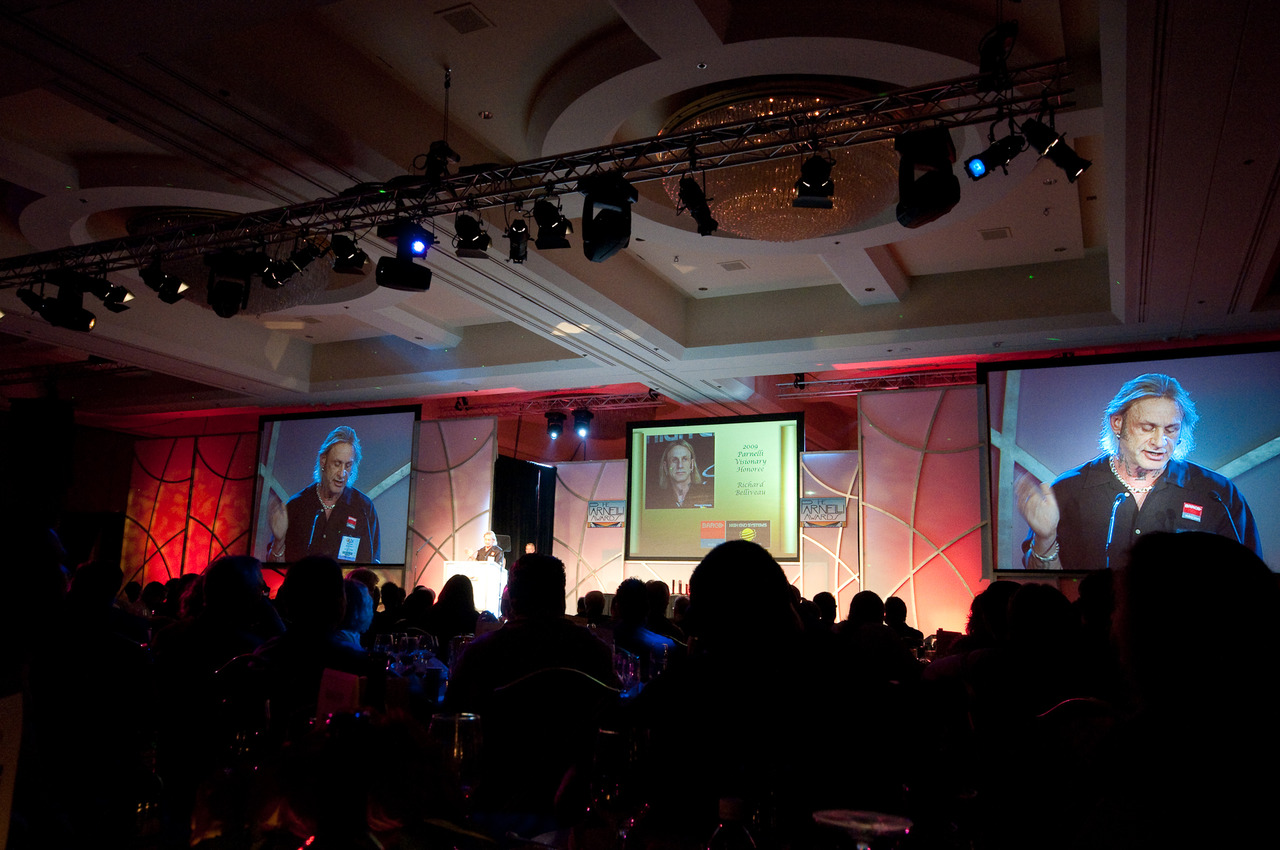 An invitation from TEDxDetroit's @CharlieCurve hit my inbox.  TED and Lincoln had partnered up for an event in Detroit as part of the pre-NAIAS buzz that was after my own heart.  I'm a big supporter of the TED series and have volunteered at both TEDxLansing and TEDxDetroit in various capacities in the past year.  But this was different.  There was no little "x" designating a private "non-TED" event, and it was being produced by a production company I was familiar with.  Could be interesting, better sign up.
NO BLOGGING.
Next came the confirmation email with a little snippet that made this one a bit different:
Please note that this invitation is personal and non-transferable, so do not forward it to anyone. Also, please, no blogging nor tweeting this invitation/event before it takes place. Seating is limited, so after registering you'll receive confirmation if a seat is available.
No blogging nor tweeting this invitation/event?  Blasphemy!  Turns out this is probably one of the cooler ways to do an event like this.  They had a limited space (I think the Music box has a max of about 450 seated) and probably didn't want to oversell, but more importantly, how else do you get the attention of a bunch of digital people who can't stand not being able to figure out who's going?  I'd say that this was a masterful stroke.  Sure there were some immediate hits on twitter if you knew what you were searching for, but I'd say their "full social media blackout" was quite the success.  On the eve of the NAIAS press openings, Lincoln sponsored a secret little event that took Detroit's social media cake.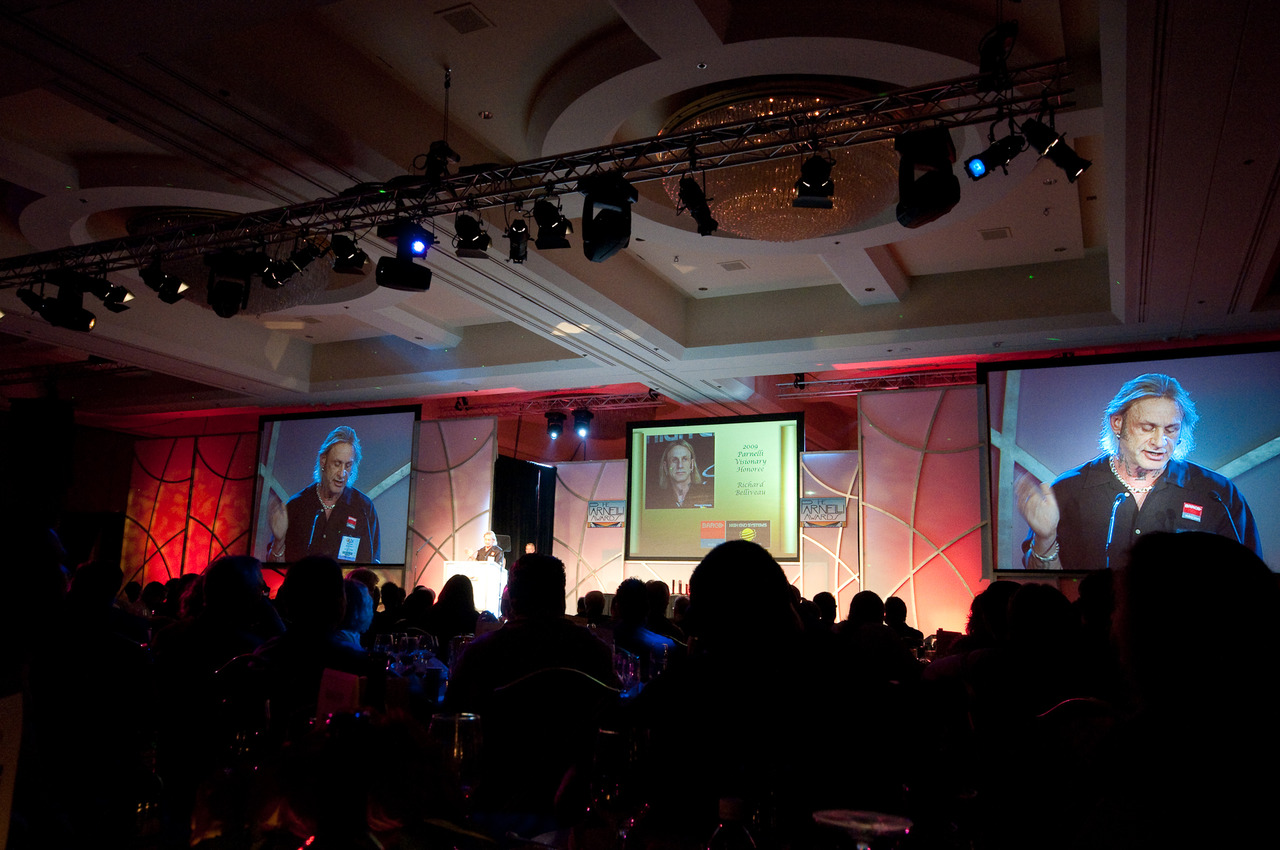 When you pulled up, they were doing Lincoln Ride & Drives right by the complimentary valet.  Nice touch.  If I had wanted to, I could have exited my 1995 Ford Taurus and straight into a 2011 MKX.  We opted instead to head inside, because no matter how cool these cars are, I'm not buying one any time soon.  Someone here had done experiential marketing before.  Subdued Lincoln logos were affixed around the room.  Smartly dressed young professionals checked you in and gave you your name badge, and pointed you to a complimentary bar with bottles of Perrier and Voss.  As you picked one up, they asked you to fill out a short survey about your ideas about auto brands, and someone has their sights on Lexus and Mercedes.  Insert your own thoughts here.  As you entered the main lobby pictured above, you were asked if you'd like a complimentary USB drive like it was an appetizer, which was a nice Lincoln keychain-looking thing (nice and subliminal) all done up in chrome and black in a nice slidey box with translucent plastic.  It's one of the switchblade-types with the slider on the back to engage the dongle.  It loaded with no issues on my ancient WINXP laptop, and mounted as a 2.0 device (props, no cheap stuff) disk drive labeled "2011 Lincoln MKX and MKZ Hybrid".  I took a look at the small brochureware site they included on the disk which included PDF data sheets, press releases and video assets and have to say, if you get me to the point where you have me plugging a disk into my computer, this is not the wow my socks off content I had hoped for.  Le sigh.  (Edit – 1.11.2011 – what if they'd included TED Talks, An interactive presentation for this event, or something else wonderful, imagine the LOCK-in of mind?)
The Event:  TED@MotorCity: New Tomorrows
After what seemed like no wait at all, a free coat check and running into quite a few people from previous TEDxDetroit events, the Music Box Theater was opened, and the set for the night's event revealed.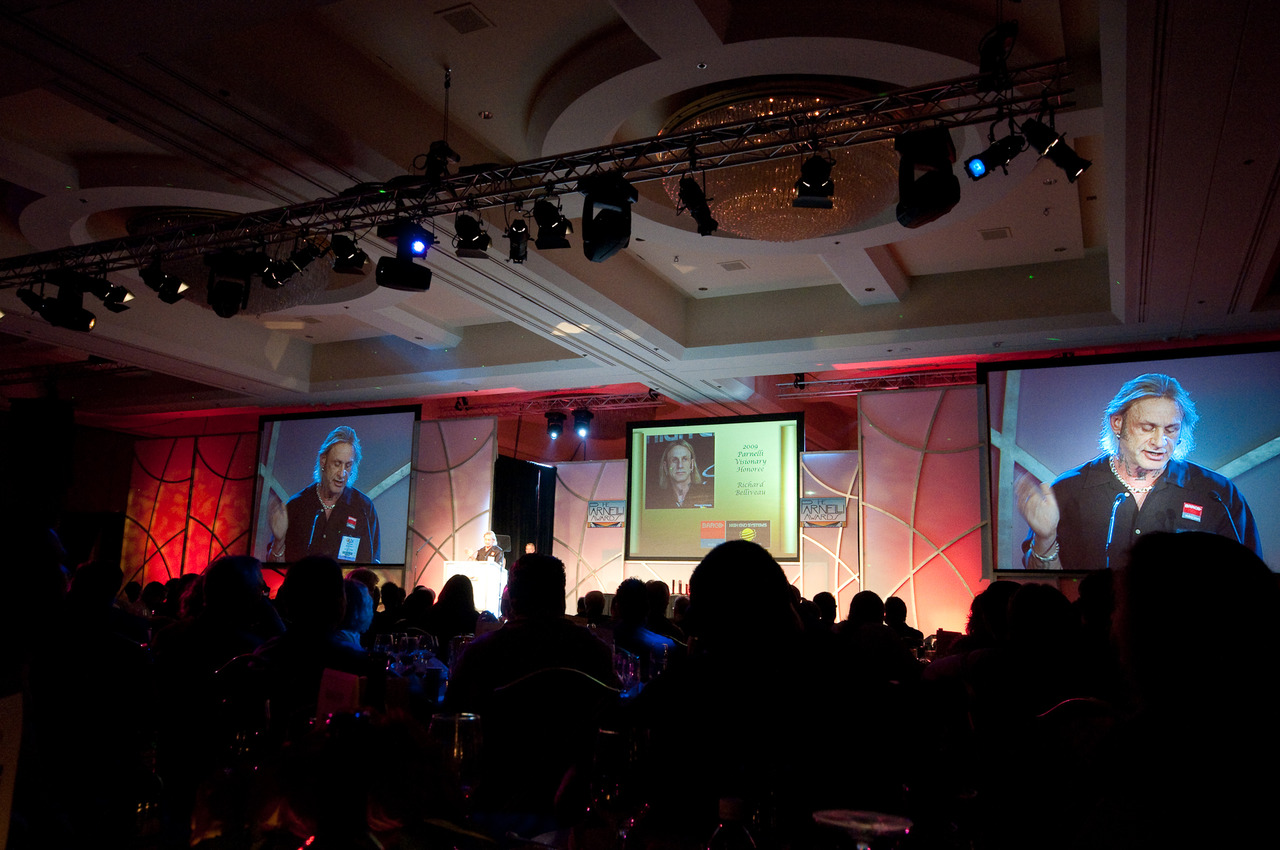 The Music Box was done up rather chic, with nice blue accent lights for the strong TED brand, and advertisers please note, the Lincoln brand being absent from any of the speaker sessions, topics, mentions, etc.  They were the official sponsor of the mixer after – more on that later.
The Players
After working on speaker selection committees for a few events, I was in awe.  The small tri-fold brochure we were handed at check-in looked like a who's who of the modern age.  To summarize:  Thomas Goetz, Executive Editor for Wired Magazine; Dale Doughtery, Founder, Make Magazine and Maker Faire; John Gallagher, Journalist and Author; Jessica Care Moore, Poet, Playwright, Actor, Activist, Producer and CEO of Moore Black Press; Craig Newmark, Founder of Craigslist.org and Lisa Gansky, Entrepreneur and Author of The Mesh.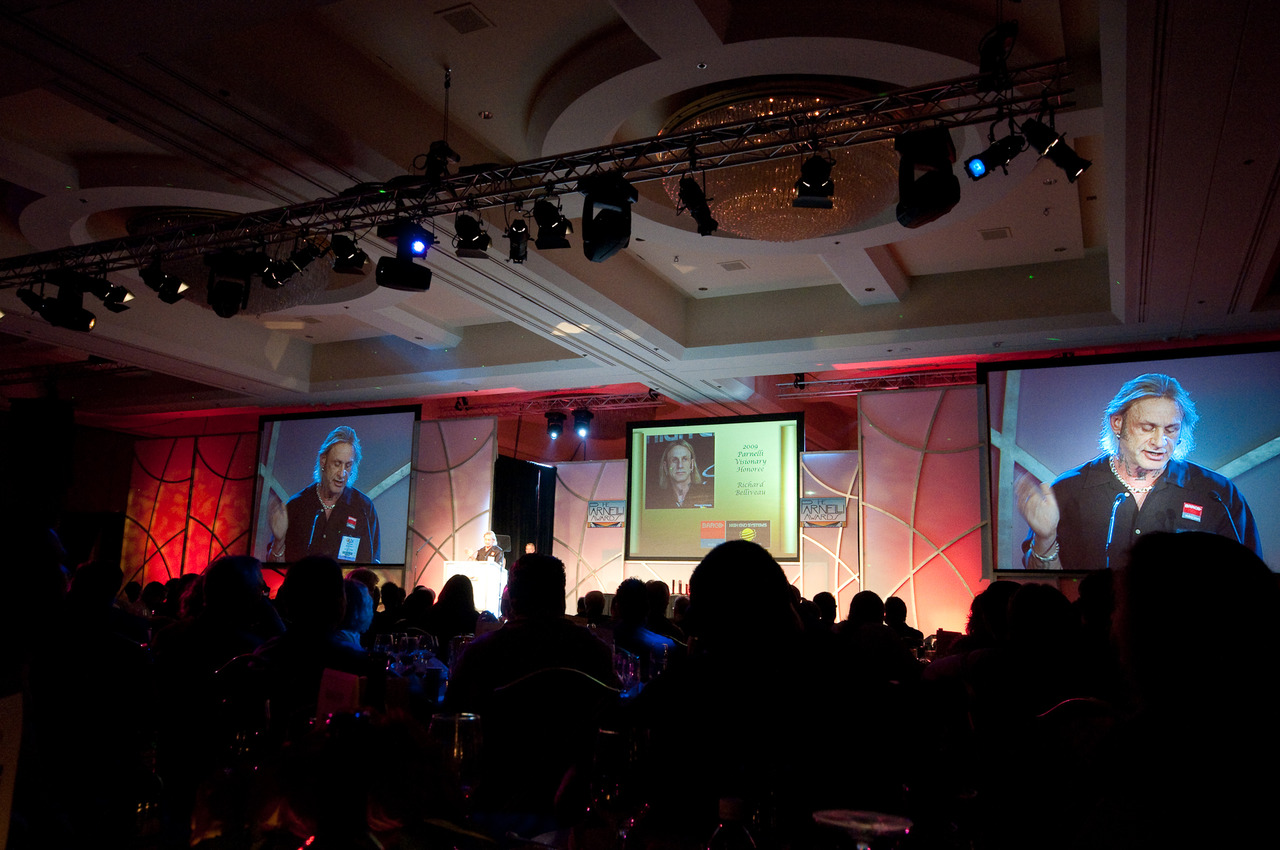 The best thing about this event may have been it's artificial scarcity, but as we'd learn later in the evening from one of the speakers,  Lisa Gansky who would state, "Sold Out:  Two of the best words in business."  There were just the "right" number of people there.   It wasn't so crowded you couldn't find a seat, and it wasn't so empty that you were wondering, who decided to bail at the last minute.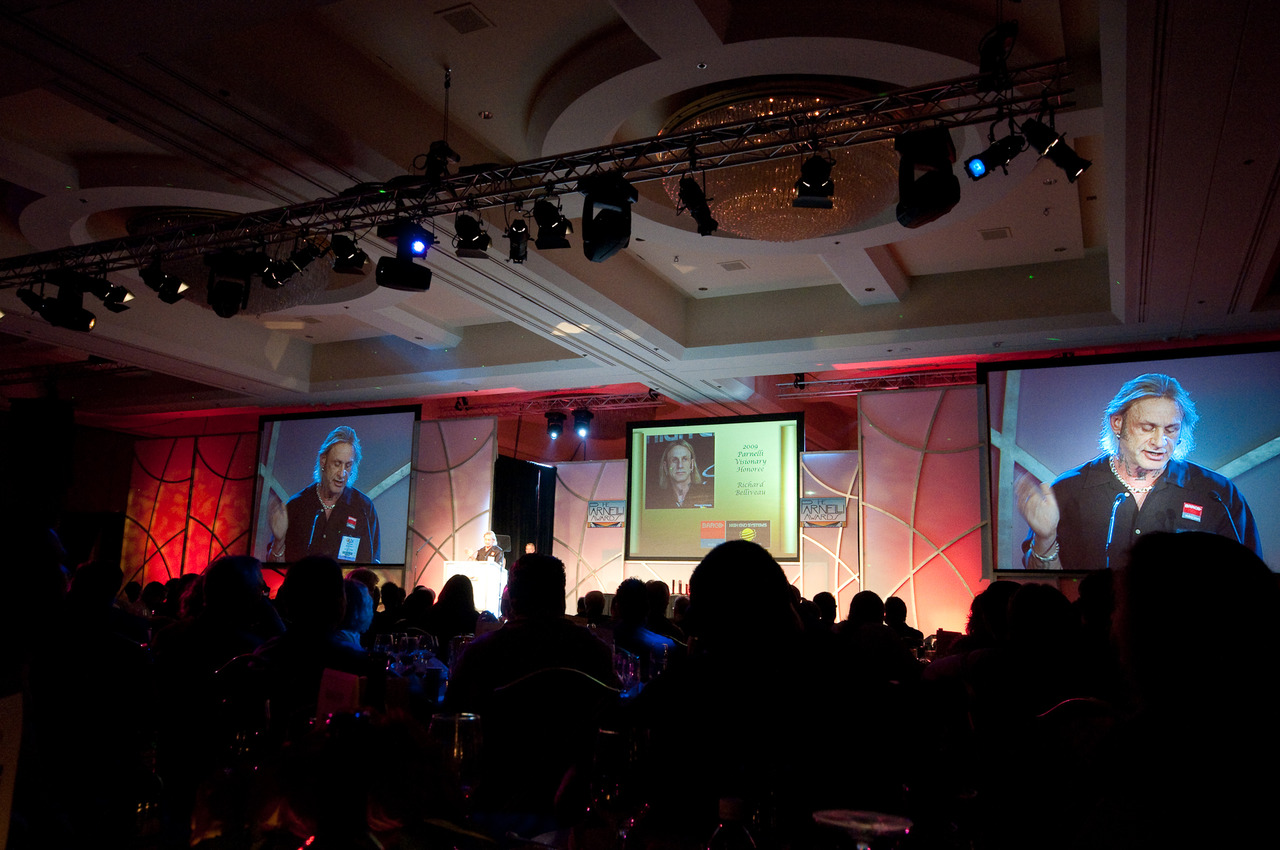 Gary A Bolles, CEO, Xigi Solutions + Xigi Media, San Francisco Bay Area
When TED picks a curator, they go big.  Gary has an air of confidence that makes you feel like he hangs out with all these people on a daily basis, they grab coffee, have a sandwich, and in general respect one another highly.   Curator is a great name for the role, and probably one you'll start seeing a lot more in public.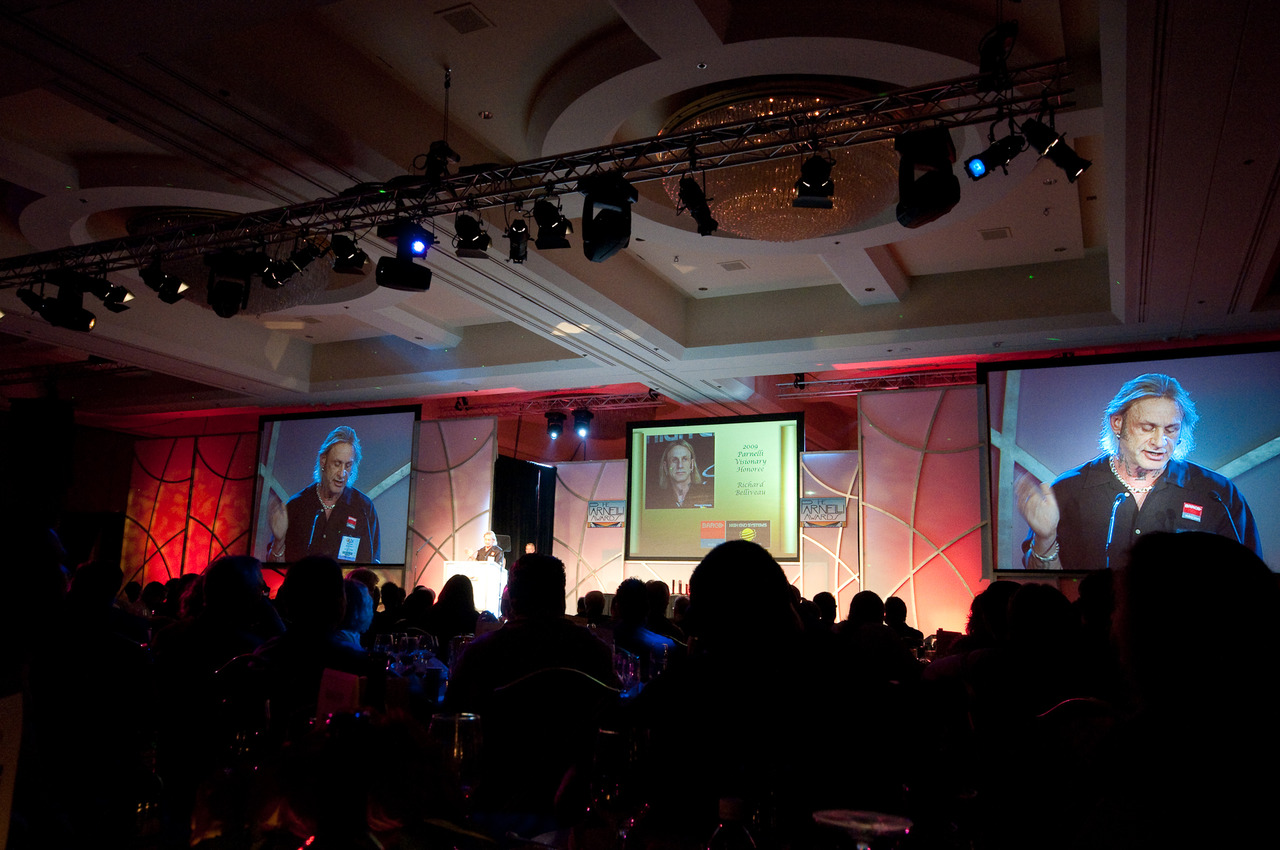 Pretty sure this guy was from Lincoln.  I was fixing my camera settings.  Please comment if you have identification for him.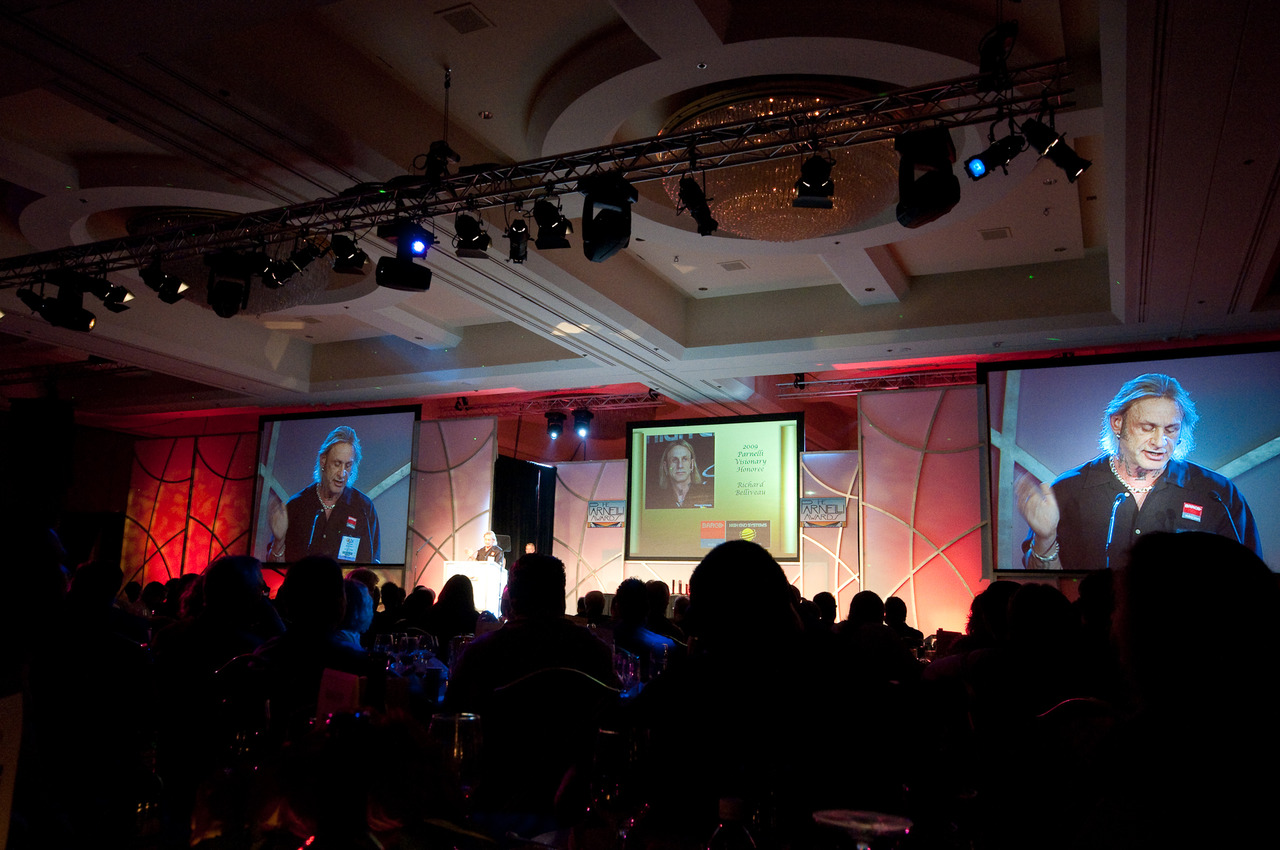 Thomas Goetz, Executive Editor, Wired Magazine
Thomas gave a great talk about feedback loops and how they're effective.  Gave examples of the Prius economy gauge, and how Ford hacked it to make "leaves" on theirs.  Gave some great examples of feedback loops in their use for medical monitoring, and how the next wave of "new" data will come from ourselves.  A new tomorrow, definitely.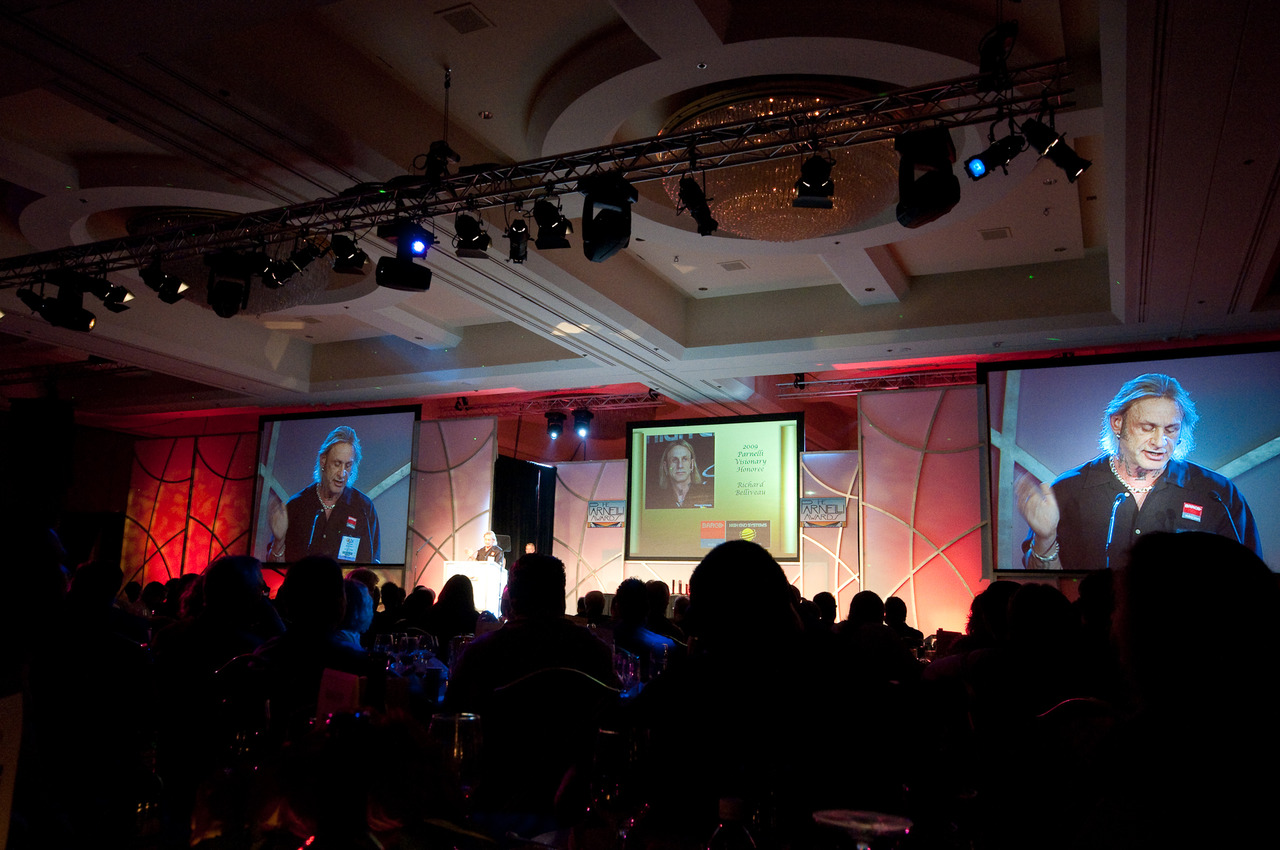 Dale Dougherty, Founder, Make Magazine/Maker Faire
Dale is probably the guy you wish you had teaching your junior high science classes just so you could build cool stuff.  Gave some props to the Maker community as a whole, said that we're all makers, and gave some examples of maker-worthy stuff like Arudino projects and 3-D Maker-bot printers that can produce their own upgrades.  Asked who was a maker.  About 75% of hands went up in the audience.   Best was the video of the guy who id the Sashimi Tabernacle Choir out of hundreds of the Big Billy Bass talking fish all hacked up.   This guy has nerd cred in Detroit.  Great talk.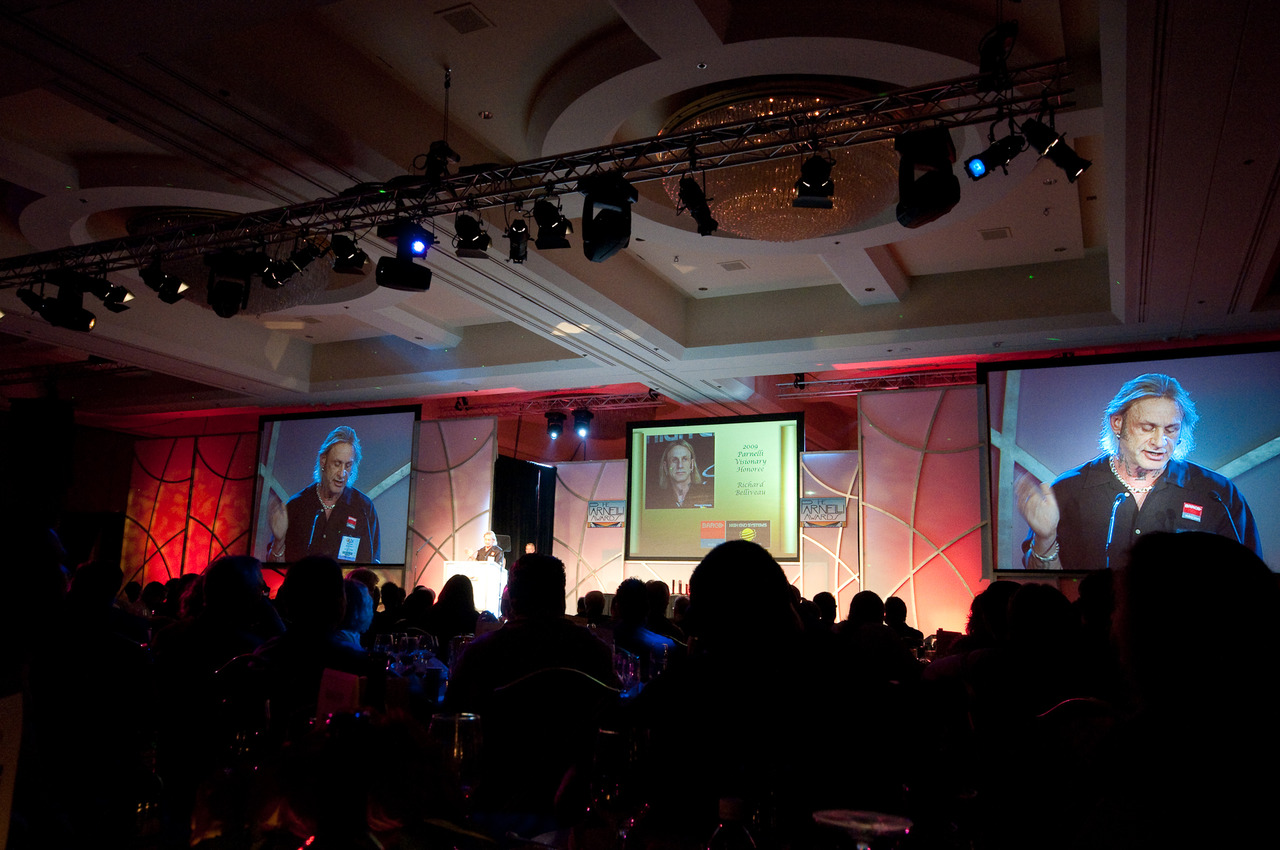 John Gallagher, Journalist, Author (Detroit Free Press)
John's talk is probably what got me excited the most, as he discussed walkable communities and the not-so-novel concept of Live, Work, Play for a community.    He gave examples of how it had been used all over the world and challenged us to make a better place in our own community.  He also talked about light rail coming back to Detroit along the Woodward Corridor which is something I long to see.  Imagine if we hadn't killed light rail in Michigan how easy it would be to economically and sustainably (added – Ben) connect communities, cities, and activity.  We're our own worst enemies with cars.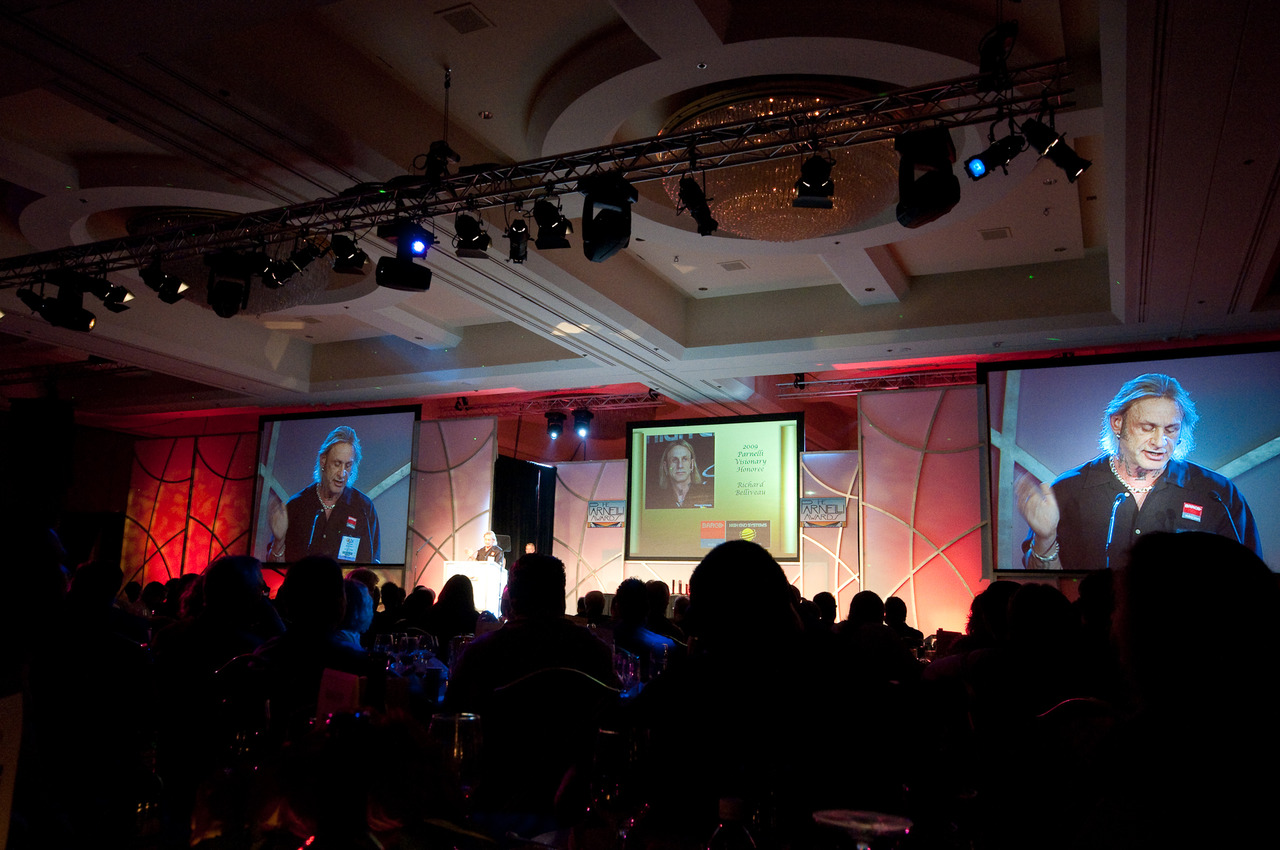 Jessica Care Moore, Poet
To call Jessica anything other than a wonderful aural enlightenment against the backdrop of thought and change would probably not do her the justice her poetry deserves, so I defer to my photos which capture the beauty and grace of someone who fights hard for this city.  The point she hit home with for me?  Why don't we have a single holiday for a woman?  Anyone?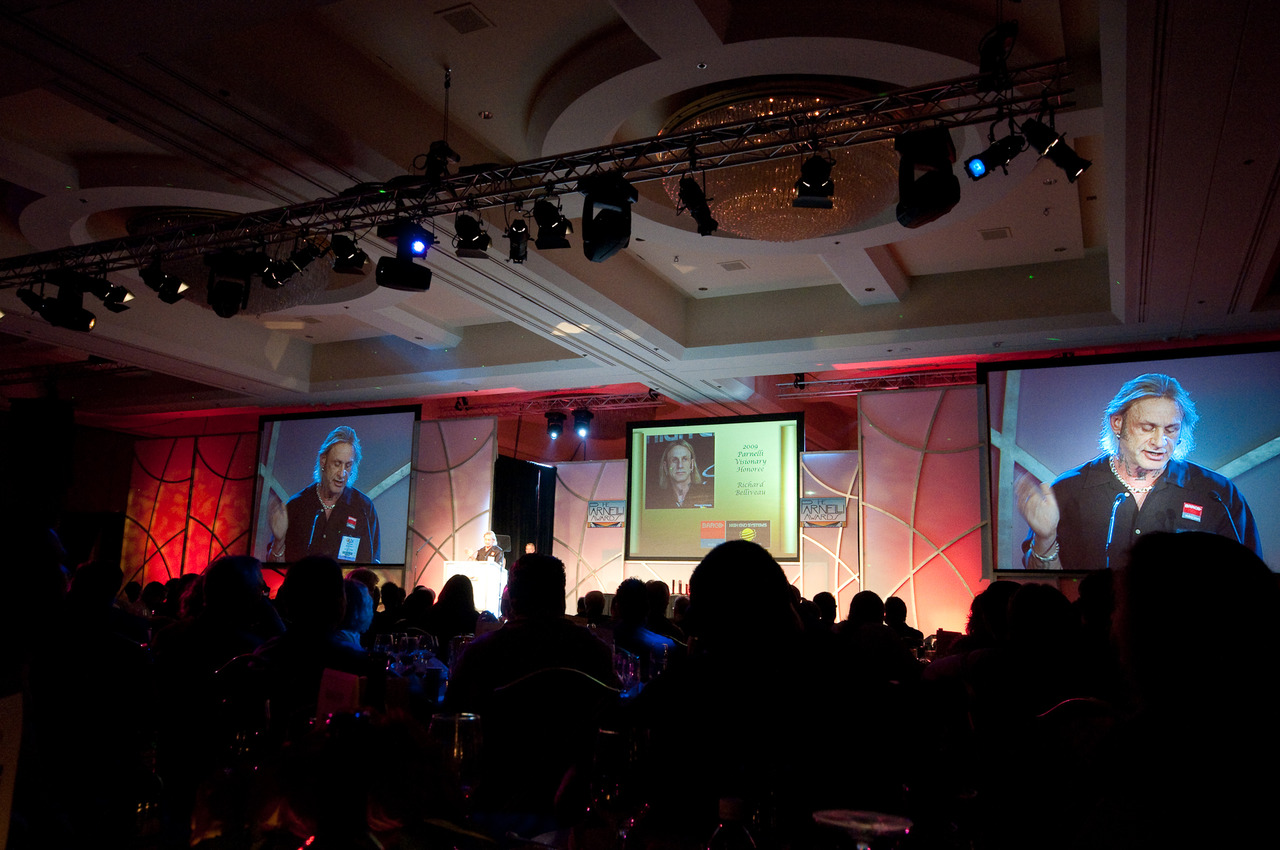 (L) Craig Newmark, founder of Craigslist.org speaks with curator Gary Bolles, (R)
Gary introduced Craig as probably the most connected person in the world.  I tend to believe him.  Probably the point he drove to me was "Keep connecting – an please get with the program".  Talked about this a bit with my wife on the way home.  We may not know why we create vast networks of people to be connected to – but some of us just do it because it's pretty damn fun and interesting (myself in that category).  Maybe some day we'll understand why.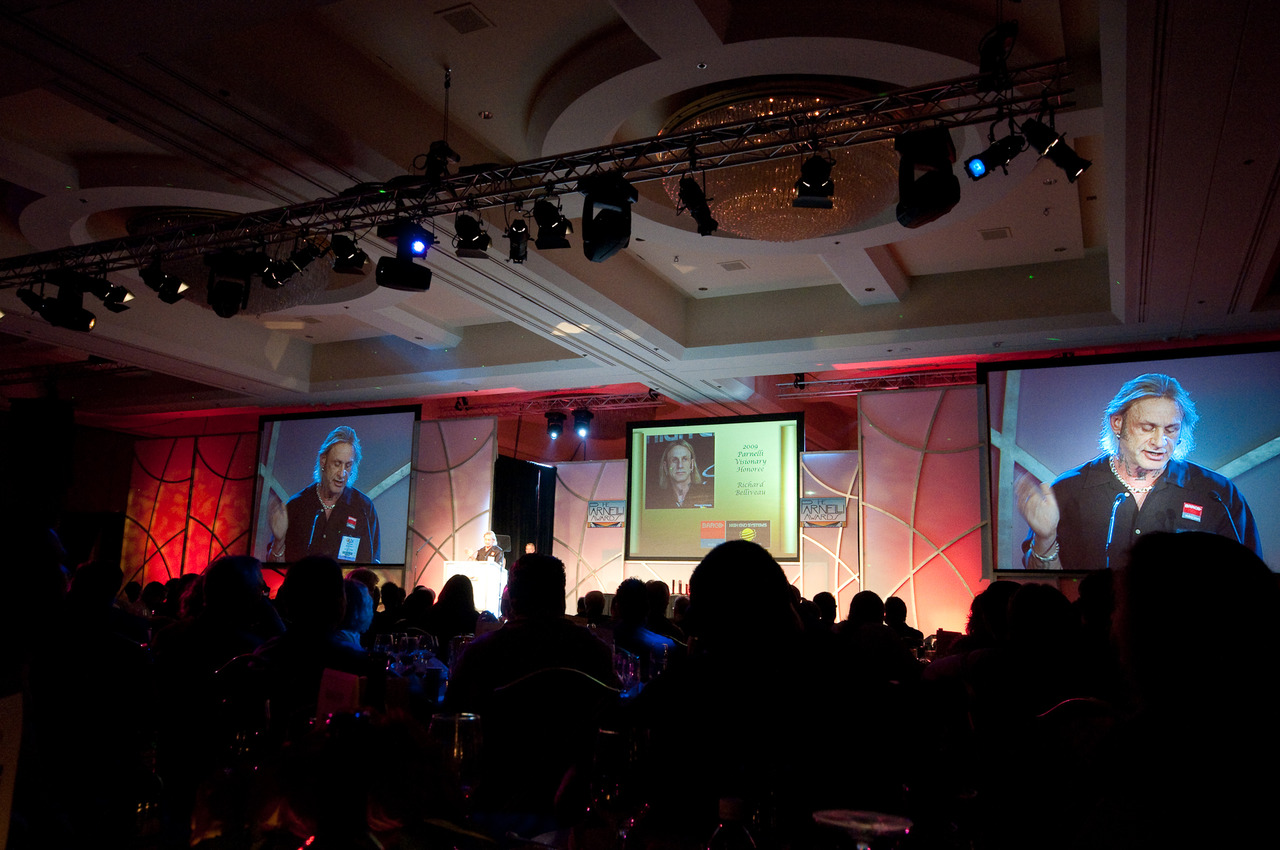 Lisa Gansky, Author of The Mesh: Why the Future of Business is Sharing
Lisa probably made the most sense, an talked the most about a tomorrow we need to understand right now.  Why aren't the cars we're buying made with presets for all my neighbors, I mused as she talked about WhipCar vs. ZipCar.  It's not just about what we're sharing online, but what we'll need to share as a matter of principle.  The average American uses their car 8% of the time – why is it the second most costly thing that we own?  Something to think about, and definitely a new tomorrow when China uses all the world's resources in the next 25 years…
The AfterGlow
So after having our minds delightfully enlightened, we step out to some of the best hors d'œuvres I've had in a while.  Small buffets in two locations had spreads that would have put most weddings to shame.  Fresh mozzarella with basil, marinated artichokes, prosciutto an salami rolls, slices of bread, Lobster macaroni and cheese, crab cakes;  and that's the first table.  At the second table were lamb popsicles with herbed couscous and a really nice lady carving beef tenderloin for sandwiches on small rolls with creamy horseradish and stoneground mustard.  A waitress stopped by with mushroom delicacies on top of pastry once, then another came by with miniature cones filled with chicken salad that I wanted to stuff my pockets with.  I'm sure I missed some, but overall, well done.  People were tweeting they wished they had doggie bags.
Why Your Brand Wants to Sponsor Something Like This
It's all about alignment here, and these talks are probably some of the hottest things around.  The A-List talent represented was worth every penny Lincoln paid, but the way their brand was managed by the production house and the event staff was top notch.  Lincoln was displayed with a nonchalant air of authority, subdued but ever-present (there were two cars in the lobby, natch).  It was a great mixture of content, and a completely navigable sponsorship of trust.  I've been more accosted at trade shows.   The survey was the only thing they ever asked of me, and I have no apologies for filling it out JEEP / JEEP (what you drive most often, what you will most likely buy next).  I hope I get invited to more cool events like this soon.  Sponsors, brands, and marketing people, study this and learn.
(EDIT) Follow-up Questions:
@davidlingholm writes:
My question for anyone at #TEDMotorCity, were there any ideas you heard that you can act on?
A:  I'm actively looking for a feedback device that will help me close the loop on monitoring my own BMI/weight to help sustain weight loss.  I'm not quite ready for a scale that tweets.  I guess they've got refrigerators at CES this year that do that – I don't think anyone needs that much info public!
We're trying to incorporate alternative modes of transportation into the production plan for Ignite Lansing IV, especially since many people's fears of "public" transportation are unfounded and inaccurate.
I'm also trying to figure out how to whipcar-ify my @KarmaPlow – a 1995 Ford Explorer that I've been plowing out my neighbors with for the past two winters.  It sits there most of the time and seems like it would be a great candidate for this type of sharing service.
Beyond that, the ideas are still percolating.  Would love to hear from others here on the comments section, what actions will you take as a result of TEDMotorCity?
UPDATE 1.11.2011 – LINKS
The Tunieblog, "A Maker's perspective" by Jeannette Gutierrez
New York Times, Envisioning the Motor City With or Without the Motor
Santa Fabio, official photographer's Gallery on FLICKR
Dale Dougherty – TED@MotorCity: Live-Work, Play, Perform, Make, Share
Christopher Johnson – TED@MotorCity on "Always Learning, Always Teaching"